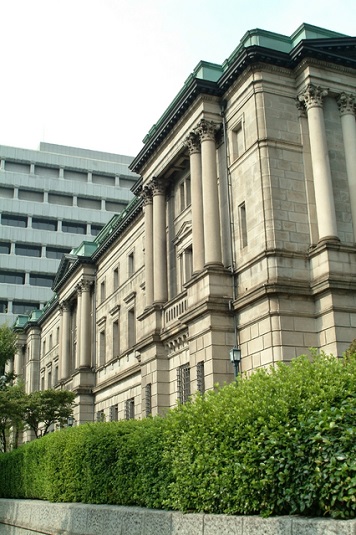 Shares in Tokyo climbed into a bull market, as a sustained pullback in the yen against the dollar helped investors regain confidence in equity returns for export-reliant Japan.
The Nikkei 225 Stock Average advanced on Friday, bringing its gain from a June 24 low to 20 percent and meeting the common definition of a bull market. The broader Topix rose for a seventh day to mark its longest such streak since August 2015. The gauge is still more than five points away from reaching the 20 percent threshold. The yen lost 0.5 percent against the greenback, extending its decline against the dollar to 5.3 percent for this month, its steepest such slide in two years.
Tokyo equities are recovering after a turbulent start to the year that sent the Nikkei 225 down 21 percent by June 24, buffeted by everything from a surging yen to the tumbling price of oil and the Bank of Japan's move to introduce negative interest rates. The Japanese currency switched course since August, retreating from a near three-year high against the dollar on a global return of risk appetite, coupled with expectations for higher U.S. interest rates.
Volatility in Tokyo has calmed after spiking earlier in the year after the BOJ moved to negative interest rates and when the U.K. voted to leave the European Union. While it jumped briefly this month after Donald Trump's shock victory in the U.S. election, that's turned out to be a positive for Japanese equities so far, as Trump's promises of fiscal stimulus boost inflation expectations and increase the odds of a Federal Reserve interest-rate increase this year, weakening the yen and benefiting Japan's giant exporters.
The turnaround this year has been extreme. Up until the Nikkei 225's low, Japanese equities were the second-worst performers among 94 primary indexes tracked by Bloomberg. Since then, the Nikkei 225 ranks fifth of the 94, with only shares in the Ukraine, Kazakhstan, Egypt and Venezuela posting larger gains. Since Trump's election, Japanese shares are the third-best performer in the world.