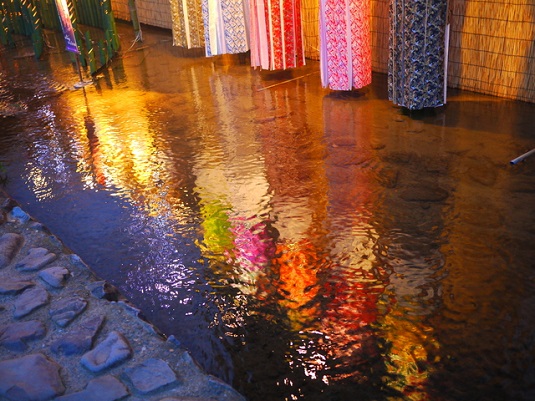 For most travelers, Japan is always part of their bucket list. With its breath-taking views and natural wonders, who wouldn't want to see such? However, for budget travelers this can't be on top of their list.
In just a few weeks, this year's season for Cherry Blossoms or Sakura Festival kicks in. This is the best time when most visitors would want to visit. For Japan, this is a peak season wherein everything is at its best. Unfortunately, this is also the most expensive time to visit.
Despite that, don't worry because there are several ways on how to save more should you want to visit on a peak season.
Flights – Usually, the first step for travelers is booking a flight for your destination. Since Sakura festival happens in March to April, it would be best to book your flights at least 3 months prior to your departure. For wise travelers, they even do it 6 months ahead. Advanced booking is high recommended since prices are at their lowest.
For those who will be traveling from one prefecture to another (Ex: Tokyo-Kyoto-Osaka), you may find discounted flights when you book your flights to Japan in your home country. If possible, book all your flights at the same time so that bigger discounts can be availed.
Accommodation – If you are in a group, it is best to go with Airbnb instead of hotel accommodation. With Airbnb, you can already get a whole house with the same rate as a hotel room. If you are at least 5 people in a group, this is best for you. Take note: reserve the house of your choice in advance for more options at lowest rates.
Food – Before going to any sight-seeing place, why not eat your breakfast or snacks first. You could save a lot of money if you minimize eating out. If you are out and hungry, try the packed meals at convenience stores instead of the restaurants that may cost a fortune. Lastly, eat like the locals.
Sight-Seeing – If you are planning to do heavy sight-seeing, go for package tours. You may also get this from travel agencies in your home country. While on sight-seeing, walk more to enjoy the tourist spots. Prepare yourself and make sure to embrace what Japan has to offer.
When traveling to Japan and to any other country, prepare not only financially but also physically. It is not only the idea of having a lot to spend that counts, but your body's capacity to enjoy the places. In Japan, walking is encouraged and it's also the best way to make your trip memorable.