Bullet Train Designed After a Famous Cartoon Character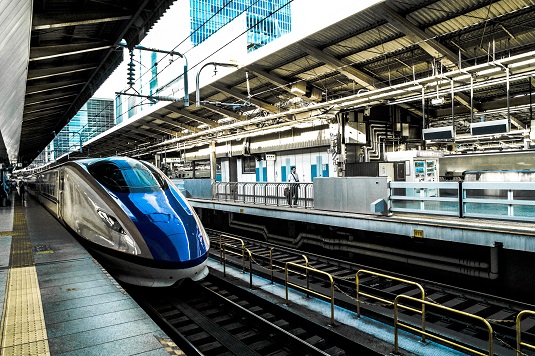 Who wouldn't have known Hello Kitty? Almost everyone knows this famous character not only by children but also for people who are young at heart. Originated in Japan, it was created by a student and soon introduced by a big company in 1975. Until today, it remains a popular character and has been used in different merchandise all over the world.
Since it originated in Japan, it was recently used as a design in a bullet train. Known as the "shinkansen" in Japanese, this beautifully-designed train starts to run on June 30 this year. For now, it will only run between Shin-Osaka (Osaka Prefecture) and Hakata Stations (Fukuoka Prefecture). Both the exterior and interior will showcase the beauty of the character and its main goals are to promote specialty goods as well as local tourist attractions in Japan.
There are two main rooms in the train. In the first room, Hello Kitty fanatics can purchase items and merchandise in addition to their collection. The other room, which is called Kawaii is designed for picture taking. Surely, passengers would want to have a souvenir of this attractive bullet train, so a special spot is designated for them. This special promotion is only temporary and will run until September 30. Previously, a Japanese animation called Neon Genesis Evangelion was also featured in a bullet train.