Although email and other communication through the internet has made mailing physical letters less common, there are still times when it is unavoidable or just better suited for the situation. To offset the drastic decrease in revenue, many governments are now offering personalized stamp services. Wouldn't be great if you could put your company's logo right on the stamp? Well now many countries' postal services are offering this very service. Here are links for respective services in the United States, England, and Canada.
About Japan Post Holdings
In 2007 Japan privatized it's postal system and Japan Post Holdings Co., Ltd. took over mail service for the country. At the time it was a very controversial change, but privatization has continued. In 2010 Fortune magazine ranked Japan Post Holdings 6th in its Global 500 ranking of the world's largest corporations. The post office also offers savings accounts, and most of their branches have ATM machines which are popular for foreigners because they have the ability to withdraw money from banks in many other countries, a rare service in Japan.
How to create your own postage stamp in Japan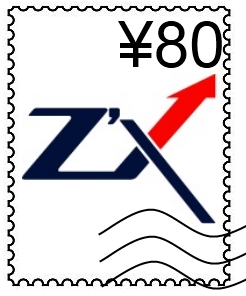 Japan's postal service also offers a service where you can create custom postage stamps. The service lets you use your own custom image as the stamp and can be for business or personal.
The webpage is all in Japanese, but this website has a good, easy to understand guide to filling out the order form. Basically, in step 1 you choose the type of stamp you want (size, frame type, sticker or glue-type), in step 2 you upload the image you want, and in step 3 you fill our payment information. Payment doesn't need to be done by credit card–you can pay by wire transfer or pay directly at the post office.