If you've just moved to Tokyo, Yokohama, or another large Japanese city for business, you're probably enjoying all the sights and sounds around you. At some point, though, you may want an escape from the hustle and bustle of Japanese city life. A trip to one of the many islands in the Okinawa Prefecture might just be the relaxing experience you need. Winter has already arrived, but the tropical islands are still warm enough to enjoy. Whether you want to lie on the beach, have a little fun snorkeling, or visit historical sites, you can find a beautiful island in the Okinawa Prefecture that's right for your vacation. Just hop on a plane, air charter service, or a boat and check out these five popular islands: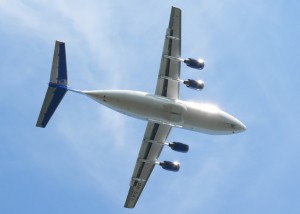 1. Kume Island has no shortage of white, sandy beaches. And the water is always the bluest shade of blue you could ever imagine. Feel free to take your snorkeling gear to Kume Island or visit some of the island's ancient castle ruins. And don't forget to relax in Kume Island's famous deep-sea mineral water bath!
2. Okinawa Island boasts plenty of beaches and castle ruins as well. When you're visiting this island, don't forget to go to Naha, the capital of the Okinawa Prefecture. It offers excellent shopping opportunities, restaurants, and entertainment. If you are in the mood for a Japanese history lesson, visit the recently restored Shuri Castle that was originally used by Shō Hashi, the first king of the Ryūkyū Kingdom in the 15th century.
3. Miyako Island is a great place to have some fun in the sun. This island is best known for the quality of its beaches. It's a fabulous snorkeling destination and home to thousands of different kinds of brilliantly colored fish. Miyako Island provides you with plenty of opportunities to dive among the coral reefs. Don't miss the stunning architecture of Miyako Island's bridges that connect it to nearby Ikema Island and Kurima Island.
4. Iriomote Island is covered in an awe-inspiring tropical forest. It's the ideal place to work up a sweat hiking and canoeing. It's also a great place to revel in the splendor of waterfalls and go scuba diving. If you're lucky, you might run into an Iriomote Wild Cat on the island. There are only around a hundred of this kind of wildcat left in the world, and they all live on Iriomote Island.
5. Ishigaki Island is home to the tallest mountain in the Okinawa Islands. Don't forget your hiking boots or swimsuit if you go to this island. There is a plethora of hiking trails and beaches on Ishigaki Island. There are also quite a few rivers that provide an excellent opportunity for kayak enthusiasts to enjoy themselves.
So, next time you have a little time off, consider visiting one of the world-renowned islands in the Okinawa Prefecture. These Japanese islands are the perfect places to relax, get a glimpse of some interesting wildlife, and soak up the sun!