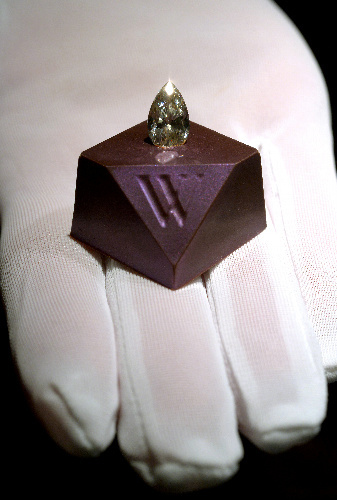 It is Valentine's Day of February 14.
It tends to hand a thing except diversification and the chocolate of a target person handing chocolate recently in Japan.
In Japan, there is the case which it hands to a friend such as "event chocolate" and "the friend chocolate" and the man who were taken care of, the man boss of the company recently to have been the form that people hand chocolate, and a woman confesses to a man of the heart, and it is originally with one of the winter events.
The sales battle beyond the business condition gets into full swing, for instance, the cosmetics industry sells men's cosmetics for gifts, the hoteldom proposes a staying plan as extension of the "friend chocolate" demand which a woman fellow gives it. Miscellaneous business area have expectation increases for a raise of the individual consumption that assumed Valentine an opportunity.
It is chocolate of one approximately 3 million yen to have got a lot of looks conspicuously this time!
Size in itself of the chocolate is 2.5 centimeters square, but a diamond of 2.316 carats appears on chocolate!
After having eaten chocolate, I process the diamond into the favorite accessories including the ring.
"The love is priceless, but, as for the person in charge, is about … with a by all means valuable thing on a memorial day"