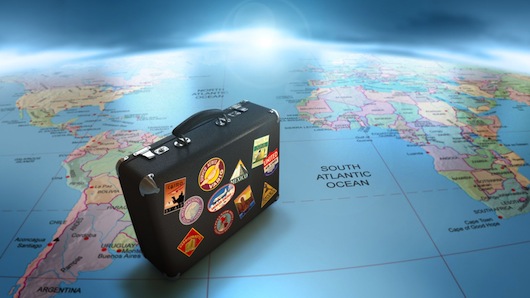 Last July 24, the Japan National Tourism Organization (JNTO) confirmed the numbers of tourists who visited the country during the first quarter (January-March) of the year 2013. The number of foreigners who visited during these months exceeded the expected results with 4,954,600 people. It has increased by 22.8% as compared from the previous years.
For the first half year, it already exceeded 2008's record of 4,336,889 tourists, which happened before the Lehman shock. In addition, the weakening of yen caused an increase in the number of flights since more and more people can afford to buy plane tickets especially from low cost carriers (LCC). As a result, this lured foreigners to visit Japan several times.
In connection, AirAsia Japan has launched flights going to Incheon in Korea, which started in October 2012. Moreover, it has also established new and better routes starting 2013. With such moves, it has lead to more foreign visitors in Japan.
Different visitors come to Japan every year and Koreans are on top at 1,320,200 tourists. The next is Taiwan with 1,029,700 people, while Hong Kong came in third at 336,100 visitors. Aside from these countries, Japan also owes it from the other 7 Southeast Asian countries.
In spite these good numbers, the government of Japan is still hoping to hit the set target of 10 million for 2013.