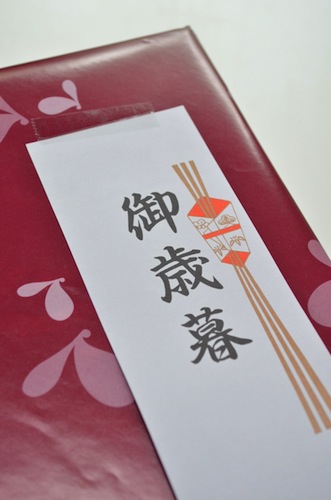 In some countries, there is a custom for companies to give "bonuses" or 13-month pay to their employees before the year ends. This is given in monetary form as a way of showing gratitude for the hard work done all throughout the year. In Japan, there is a similar custom called "seibo" or year-end presents. This is given to all the employees, not in cash, but in kind. This can be in a form of presents like food such as wine and nori, household items or gift certificates from popular department stores and supermarkets.
However, the economic recovery that resulted from the Abenomics strategy affected Seibo price range, so luxury gifts will be quite popular this year. It only shows that economy is getting better and that Japanese people can now afford to spend more. Normally, Seibo is given on or before December 20. After such time, gifts will be sold in discounted rates in preparation for the New Year's Day sale.  
We believe that Seibo represents "OMoTeNaShi", which means Japanese hospitality. At this time, Japan has no plan of changing this custom; rather it aims to make this pleasant custom stronger despite the various globalization efforts happening today.