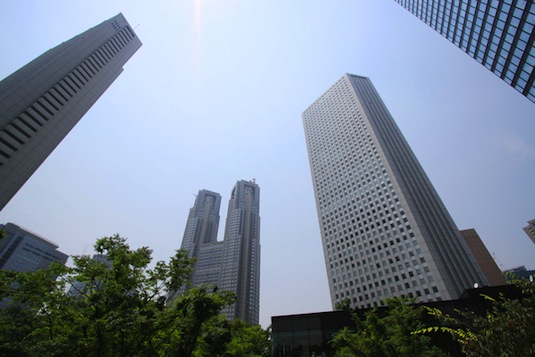 High and middle-rise buildings, spacious shopping malls, towers and business districts are just some of the landmarks that tourists get to enjoy when visiting Tokyo. Regardless if you're a first-timer or a frequent visitor, you will always be fascinated with any of these. Every year, there are millions of tourists who come to Japan for different reasons and so the Japanese government continuously find ways to improve roads and infrastructures for convenient travel and sight-seeing.
Just recently, a planned project led by the City Hall was put into action. The project covered a road in a section between Toranomon and Shinbashi, which are both known as business and night-life districts in Tokyo. A new road was constructed to provide better access to local visitors and foreign tourists. Moreover, the city government also added sidewalks and tress that will further enhance the beauty of the area. The main purpose of the road construction is to connect the bay area to the center of Tokyo that makes it more appealing among tourists and to attain the goal for an urban green development.
This project includes a 1.4km x 40 meter road together with a 13-meter sidewalk. Such a beauty will be completed with a four-lane express tunnel and around 180 trees that will give a fresh and greenish look. In relation, the whole idea was decided together with the people and inspired by the Avenue des Champs-Elysees located in Paris.