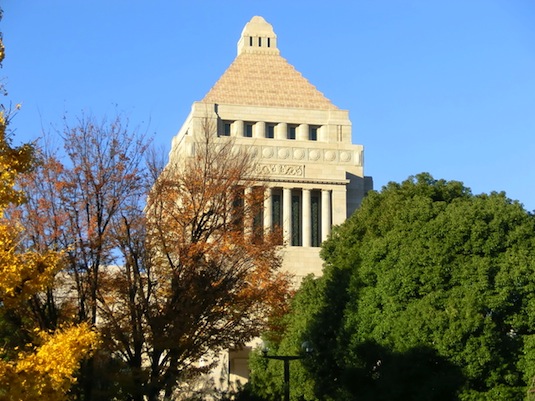 Last Friday afternoon, the House of Representatives was dissolved by Prime Minister Shinzo Abe, who was seeking a public mandate to push forward his Abenomics economic policies. "This dissolution is an Abenomics dissolution," Abe explained at the press conference happened later that evening. "It is an election that asks whether to proceed with Abenomics or stop it." "The opposition parties say Abenomics has failed and repeatedly criticize it," he said. "Through an election campaign, I want to ask the people whether our economic policy is correct or wrong, or there are any other options."
Japan's economy moved even more slowly than the initial calculations made for the last quarter of 2013. This posted another record of an account deficit in January, where poor figures suggest the economy could be in a rocky period. In addition, government figures showed the overall economy growth of 0.7% on an annualized basis in the final three months of 2013. This is lower than the initial projection of 1% growth rate.
In the latest GDP announced last November 17, the rate was at -1.6% (negative). This reflected weak Japanese Yen, which resulted to high costs even when the crude oil price in world trade market gets cheaper.
On the other hand, the investment market that includes real-estate is growing by 3% for the same period as last year still due to weak Yen. Having these pros and cons for Abenomics, the question now is "How will this affect the election?"