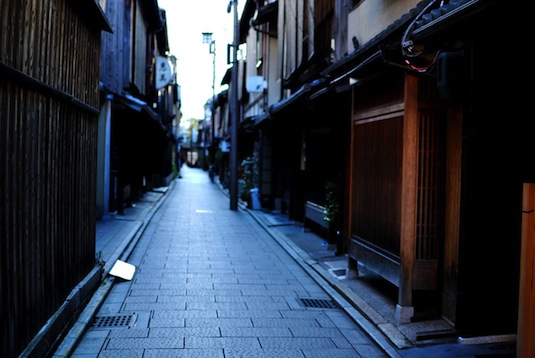 The renovation of traditional Japanese houses crosses between the traditional Japanese architect called "Kominka" and foreign/modern style is gaining popularity nowadays.
In Kyoto particularly, we can find lots of Kominka especially Kyoto-style Kominkas. By the way, people call them "Kyo-Machiya" in this place. In connection, some companies started to introduce "Hachise" that involves the renovation of traditional kyoto-style houses.
We can see various Kyo-machiya in old urban areas which are convenient to visit for sight-seeing, shopping and enjoying of traditional Japanese cuisine.
Kyo-machiya's alcove and trans window fit on a modern style foreign furniture and this can be more appreciated with a collaboration between old and modern architecture. The basic Kyo-machiya has an airy room because of Kyoto's muggy-hot weather and with an appropriate renovation, it can still produce similar level of warmness but on a modern and stylish house.
For homeowners who want to experience both the traditional and modern Japanese architecture, a renovated Kyo-machiya is just perfect. If you are interested to get more information, you may visit "Hachise"'s HP.