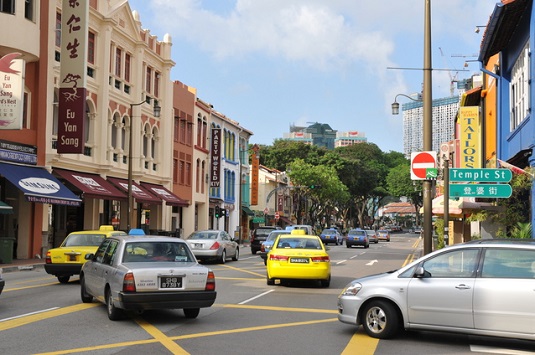 As we have been featured in here, new technology enhance and fruitful our society in these days.
Select members of the public began hailing free rides Thursday through their smartphones in taxis operated by nuTonomy, an autonomous vehicle software startup. While multiple companies, including Google and Volvo, have been testing self-driving cars on public roads for several years, nuTonomy says it is the first to offer rides to the public. It beat ride-hailing service Uber, which plans to offer rides in autonomous cars in Pittsburgh, by a few weeks.
The service is starting small — six cars now, growing to a dozen by the end of the year. The ultimate goal, say nuTonomy officials, is to have a fully self-driving taxi fleet in Singapore by 2018, which will help sharply cut the number of cars (According to the study, it will cut from 900,000 to 300,000.) on Singapore's congested roads.
The cars — modified Renault Zoe and Mitsubishi i-MiEV electrics — have a driver in front who is prepared to take back the wheel and a researcher in back who watches the car's computers. Each car is fitted with six sets of Lidar — a detection system that uses lasers to operate like radar — including one that constantly spins on the roof. There are also two cameras on the dashboard to scan for obstacles and detect changes in traffic lights.
If this sort of services and technologies are developed and improved, traffic accident that is caused by human error might become an extinct.