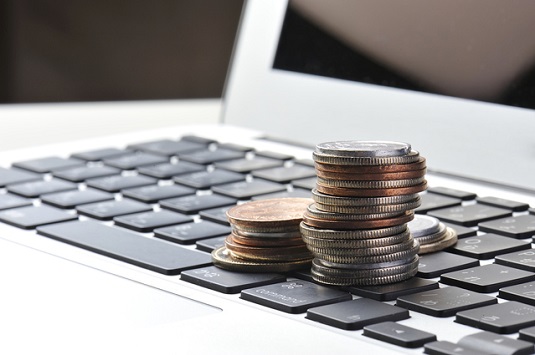 Different from Job hopper in the States, Japanese workers rarely jump to different companies, even it is causing a frustration to policy makers' efforts to drive wages up.

Wages fell steadily during a long deflation in Japan. Raising them has been a focus of Prime Minister Shinzo Abe's growth program, which seeks to "reflate" the economy through a cycle of higher corporate profits, worker pay and consumer spending.
Recently Japanese government start to forcus on "Life & Work Balance Policy" and changing the way Japan works is the biggest challenge in reviving the economy, and a lack of worker mobility is one reason economists say labor-market reform is badly needed. In economies with high mobility, such as the U.S., people readily change jobs to work in different companies, sectors and even regions offering higher pay.
There is a "huge amount" of turnover in the U.S. job market every month, said Gary Burtless, senior fellow at the Brookings Institution in Washington. "And it appears if you follow the paychecks of people who switch jobs from one month to the next, they see faster pay increases than do people who stay in their jobs."
Turnover is far lower in Japan. And low labor market mobility has limited overall wage gains, Capital Economics said in a recent report.
Part of Japanese employee's problem is a lack of mid-career opportunities, as companies continue the longstanding practice of hiring mostly new graduates and employing them until they retire. It is like most people have the same timing in hiring and leaving their work. As a system, there's not a lot of mid-career hiring.

Even when Japanese workers quit their jobs, it is usually for reasons other than money. Most leave to escape unsatisfactory conditions, such as personnel problems or excessive working hours, rather than to seek better opportunities.
Only 10 percent of respondents to a government survey said they left their previous job due to inadequate pay. In contrast, an international survey by the business-networking website LinkedIn Corp. in 2015 found 34 percent of people who left their previous job did so at least in part due to dissatisfaction with their compensation.
Japanese employees are also less likely to ask for higher pay. A new employee typically accepts the salary their new employer proposes. An unwillingness to demand higher pay could explain why changing jobs doesn't result in pay increases most of the time.
Wages have inched higher over the past year and a half. Average monthly base pay, excluding overtime and bonuses, grew 0.4 percent in July from a year earlier, which counts as progress in Japan.
But that is not enough to fuel inflation of 2 percent — the Bank of Japan's key target and the focus of more than three years of extraordinary monetary stimulus. As long as wage growth remains sluggish, consumers are unlikely to increase spending, and Abenomics' "virtuous cycle" will remain out of reach.