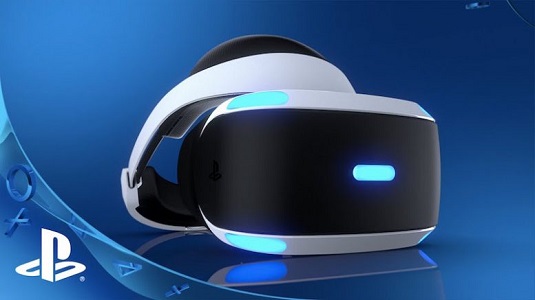 The word "Excellent" is using often in this society and VR (Virtual Reality) is the one which should have that honor. Last week, PSVR (Play Station Virtual Reality system) had lunched. Until you have tried by yourself, you cannot understand "How it is Excellent". Once you have used VR system, you can be feeling real fantasy world. Oculus Rift or HTC Vive opens new world and Sony PSVR make price hurdle down.
Play Station VR has 2 options, one is included PSVR itself and camera for playing VR and other model is PS VR itself. The price is each 49,980 JPY (excluded a tax approximately 490 USD) and 44,980 JPY ((excluded a tax approximately 440 USD 40 USD expensive than buy at the state though…). These prices are still much cheaper than the other 2 VR systems (Oculus and VIve are around 799 – 1000 USD + High spec PC such as NVIDIA GeForce™ GTX 1060 or AMD Radeon™ RX 480, equivalent or better graphic cards, etc).
Same as other products, price frendly products has a feature as it prices worth and PSVR is the same. However, it is a great entrance model for first VR users. PSVR screen quality has 1920 * 1080 and others high end models have 2160 * 1200. Even resolution itself is much lower than other 2 VRs, still it is acceptable screen quality PSVR has.
PSVR is little lower model than other 2 VRs but it has less screen affect, lends pattern, and light effect than other 2 VRs. It makes view internal world easily. By this PSVR covers its screen quality. For playing VR, we need to pay attention another point, it is frame rate. If the frame rate is less than 90 frames per seconds, human feel drunk of VR. Same as other VRs, PSVR has been able to perform over 90 fps.
Other point for playing VR is motion tracking. Oculus or Vive has two motion sensors but PSVR is depend on a one camera. Therefore, we need to adjust a camera angles more than other 2 VRs depend on games.
About control point, PSVR have an advantage than other 2 VRs. PSVR has DualShock 4 and this feature does not have other VRs. Also, most PSVR games request to use or strongly recommend you to use Play Station Move controller.
Refer to above point of view, we recommend you to try VR, if you have a chance,