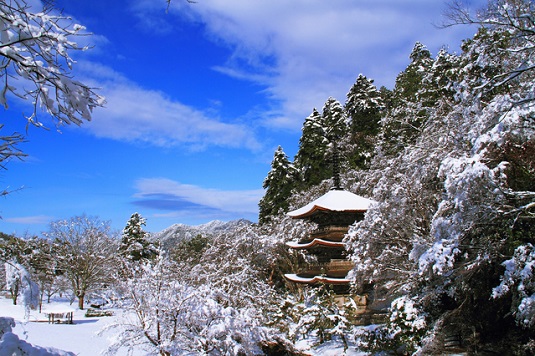 For some, there's so much fun in snow but a lot of people also do not enjoy it. For older people, Winter time is very challenging and usually their least favorite among the other seasons. On the contrary, younger people tend to enjoy this season and find it exciting to attend festivals and various winter activities. Japan is just one of the countries that experiences Winter season from the months of December to March. If you are an outgoing type of person, check out these great events happening every year.
1. Sapporo Snow Festival – This year, it will be the 68th Snow Festival that started on February 1-
12, 2017. It originated in 1950 with just 6 snow statues created by high school students. Many people saw the beauty of snow and so it became a huge event that soon involved the Self Defense Force in the creation of giant snow sculptures. Soon after, neon lights illumination, ice show and ice sculpture contest were all added that continue to make these activities more fun and exciting until today. To add to that, skiing and ice skating are some of the all-time favorites.
2. Otaru HYPERLINK "http://www.japan-talk.com/jt/new/otaru-snow-light-path-festival" Snow Light Path Festival – After Sapporo, tourists can go to Hokkaido for another festival. What makes it special is the hundreds of lanterns positioned along the Otaru Canal. The beautiful lanterns give a romantic and magical ambiance to those who want to just walk alongside or ride the boat instead. There are also food stalls for those who want to stay for dinner. This year, the event runs from 3rd of February until the 12th. Despite the thick snow covering the area, it's still a picture perfect for visitors and gives warmth for the people to enjoy.
3. Tokyo Marathon – This is one of the most popular marathon in the world wherein people from different countries come to Japan to join. This year, it will be held on February 26 with 35,500 marathon runners and 500 participants for the race. If you are a health buff, this is a perfect way to spend your winter season. This marathon is not for beginners since it requires a lot of training given the cold weather and that participants should be able to keep up with the race for atleast 6 hours. Are you up for this challenge?
4. Asahikawa Winter Festival – This is one of the three famous festivals in Hokkaido. To celebrate this event, giant crystal with illumination and snow sculptures are the center of attraction accompanied by music and performances. This festival is perfect for families with some highlights such as the 100-meter snow slide, horse-pulled sleigh, snow rafting, snow mobile ride and a lot more. Most of all, food stalls are found everywhere if you want a hot steaming ramen on a cold night.
Winter season is not bad after all.