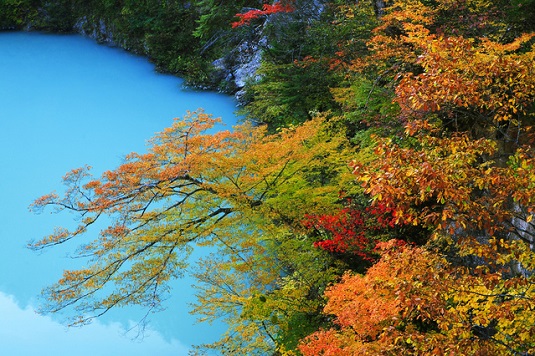 1. Accounting(The current number of companies applying the IFRS)
As of August 2017, the number of Japanese companies voluntarily applying the IFRS and companies scheduled to voluntarily apply the IFRS is as follows:
・Companies voluntarily applying the IFRS : 138
・Companies scheduled to voluntarily apply the IFRS*: 16
・Total : 154
*the figures for companies scheduled to voluntarily apply the IFRS were compiled based on the number of listed companies that made a press releases on IFRS adoption.
The number of listed companies who took initial listing procedure with IFRS-based securities reports has reached to 10 including Sushiro Global Holdings Ltd.
Furthermore, the number of companies scheduled to voluntarily apply the IFRS stays at 16 including Suntory Beverage & Food Limited. TOSHIBA CORPORATION is also included in this 16.
Looking around the world, it seems Japan does not yet have many companies that are applying the IFRS.
2. Tax
The National Tax Agency released TaxAnswer (a tax measure) on its website regarding taxation of individuals trading bitcoins. It announces that revenue derived from trading bitcoins is subject to income tax and it falls into "miscellaneous income" in principle. Nonetheless, if revenue is more associated with other segments such as "business income" etc., it is distributed into the relevant type of income. Possible activities subject to income tax with bitcoins such as buying and selling bitcoins themselves, purchasing goods with bitcoins and mining bitcoins, etc. have been assumed.
3. Labor Management (Workers' right to apply for conversion to indefinite-term contract arises effective April 1, 2018)
As fixed-term workers will have the right to apply for conversion to indefinite-term contracts effective as of April 1, 2018, employers should take the necessary actions soon referencing the implementation process below.
What is the "conversion to indefinite-term rule"?
The rule stipulates that if a fixed-term labor contract commenced on or after April 1, 2013 was repeatedly renewed for a total period of more than 5 years, it can be converted to a labor contract without a definite period (indefinite-term labor contract) upon request by the worker.
*The rule applies to all workers regardless of the employment status, such as contract workers, part-timers or dispatched workers.
Implementation process of "conversion to indefinite-term rule"
1. Check actual working status of fixed-term workers.
2. Organize internal work flow and consider which tasks should be assigned to employees after converted to indefinite-term employment.
3. Examine the working conditions applied after conversion and prepare company's work rules.
4. Operate the rules correctly and improve them as necessary.
(Source: Leaflet by Prefectural Labor Bureau, Ministry of Health, Labor and Welfare)
4. This Week's Words of Wisdom
When it comes time to die, let us not discover that we have never lived.
" Henry David Thoreau, American essayist (From "Maxims to Motivate", Masaru Sato)
A chartered accountant who established the foundation of Tohmatsu (Deloitte Japan) said "My mission is completed." when he passed away a few years ago. As he was a bilingual, he said that in English.
How wonderful.
The referring page is Nagamine & Mishima JC Accounting K.K.