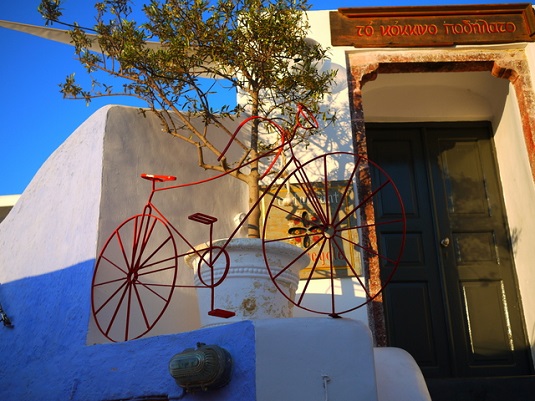 Japan is just one of the few countries that is a certified bicycle-friendly. Not all countries want to accommodate bikes especially in hi-ways and busy streets. For some motorists, bicycles can be a real obstacle in streets. On the other hand, riders finds it relaxing to drive one.
There may be a lot of people who like to drive a car, but many still prefer bicycles for various reasons.
First, it is being an environment-friendly. Since it doesn't use any petroleum products, our Mother Earth is very happy to see people enjoying a bicycle ride. It also becomes a good exercise for the legs. A 30-minute bicycle ride a day can already make a big difference in one's health.
While it only needs human energy to make it move, it becomes very cheap and practical to use. Lastly, it is a very convenient ride since it only eats up a tiny space for parking and very light to carry it everywhere.
While we enjoy all these great benefits, bike sharing was introduced and now becoming popular. Though it's a common thing for Japanese people to ride bikes, ride sharing gives it a new twist. The company that introduced ride sharing has partnered with a popular convenience store in order to make bikes accessible for everyone. Bikes can be seen parked outside this store and riders can easily make a reservation using a smart phone. For those who registered their transport IC card, they can readily pick-up a bike without registering.
More and more people are benefiting from this service especially those who are regular commuters. If one's house is far from the nearest train or bus station, a bicycle can go a long way.
For around 100-250 yen, riders can reach their destination fast with a bonus of exercise.
Since this has just been launched recently, it will be just in time for the coming Tokyo Olympics. As visitors from all over the world arrive to Japan, they can take advantage of bike sharing as they do sight-seeing in Japan.