Where to Visit When in Japan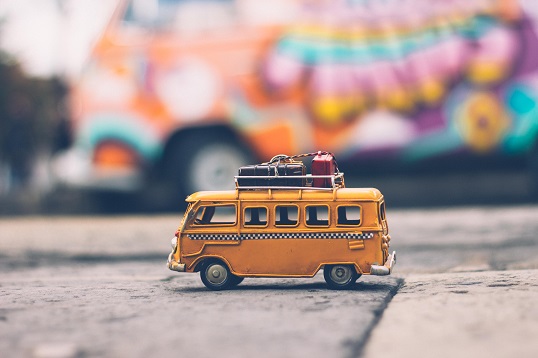 Japan, being one of the most popular tourist destinations in the world, offers many beautiful sights to see. Every city in Japan has something to brag about. Regardless if you go the northern, southern or central part of the country, you will always find breathtaking views to explore.
Having many beautiful sight-seeing places, there are certain areas that stand out from the rest. Who wouldn't have heard Tokyo and Osaka? These cities are always on top of every traveller's list. For those who haven't been to these places, let me tell you why people keep on coming back.
Tokyo's Hustle and Bustle
Being the country's capital, it is definitely a must-visit place. Depending on your preferred activities, tour guides can create a customized itinerary for you. If you love to shop, you should find your way to the shopping district. There are several malls to choose from including Diver City Plaza, Ginza Mitsukoshi, and Isetan Shinjuku Store. On the other hand, there are several museums for children like Tokyo National Museum, Kidzania Tokyo, Ghibli Museum and Samurai Museum. If you are a foodie, this city can satisfy your palate with sumptuous food. Ramen, sushi, yakitori and just some of the food that you shouldn't miss.
After a satisfying meal, treat yourself with some desserts. You'll never go wrong with a soft-serve ice cream, a piece of delightful cake, a few pieces of macarons, cream puffs and cronuts. While having a full stomach, walk around for the city's famous icons. Tokyo Skytree is the best place for a 360 degree view of the city. But if you are young and full of energy, visit Disneyland, which is also perfect for all ages. And for those who want to end the day with some relaxation, dipping into the onsen is just perfect.
Osaka's Finest
Just like Tokyo, Osaka is also popular among tourists. To start a good day, visit some of its temples like Shitenno-ji, Hozen-ji and Isshinji. If you prefer shrines, try Tsuyunoten and Hokoku. If you have a whole day to spare, bring your kids to Universal Stuidos, Osaka Aquarium or Osaka Museum of History. If Tokyo has a skytree, this city showcases its Abeno Harukas. This is known to be the tallest skyscraper in the country with an observation deck for an amazing view.
The main difference of Tokyo and Osaka is the bay area. In Osaka, new districts are found on man-made peninsulas and islands. Here, you can find domestic and international ports, theme parks, shopping centers, museums and many more. For foodies, you may have a gastronomic feast with their famous Takoyaki, Okonomiyaki, Kitsune Udon, Teppanyaki and a lot more.
In case you're after a nostalgic feeling, visit the Shinsekai district that's famous for shogi parlors if you who want to have fun and kushikatsu shops to fill in your empty stomach.
So, whether you are in for city fun or prefer to relax by the bay, Japan will surely give an experience of a lifetime. Come and visit!