Residence Card for foreigners who reside in Japan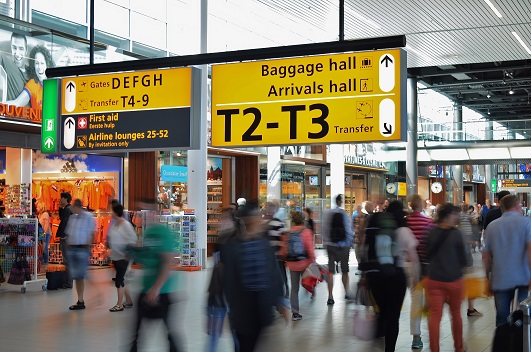 When you reside in Japan with a status of residence for a mid-to-long term (over three months), a Residence Card will be issued by the Minister of Justice in Japan.
This card shows basic personal information with the person's photograph, such as name, date of birth, nationality and home address. For this reason, this Card can be used as an ID card inside Japan and you do not always need to carry your passport everywhere.
Where can you get the Residence Card?
If you land in Japan through the following airports at your first entry, the Card will be issued there at the time of the immigration examination.
Narita International Airport
Tokyo International Airport (Haneda Airport)
Chubu Centrair International Airport
Kansai International Airport
New Chitose Airport
Hiroshima Airport
Fukuoka Airport

For other airports, a designated stamp will be affixed to your passport and you need to present this passport when registering your address of the residence.
The Residence Card will be delivered to the registered address by post at a later date.
How can you register your home address?
After you decide on the residence in Japan, you must report the address to the municipal/ward office within 14 days. The address is added to the back side of the Residence Card.
Residence Cards are very useful for non-Japanese residents to prove the person legally stays in Japan and are used at various scenes both business and private affairs.
Please also refer to the following URLs:
Start of a new residency management system