Certification of all present matters
When you own real properties in Japan, the matters concerning the ownership are registered in the registry of real property.
This information can be confirmed in the official certificate and you can see the history of the ownership, pledge, mortgage and other rights related to the property.
Z'xent Pro can obtain this kind of certificate for you and translate it into English.
Data only without certification – 335 yen per certificate
Hard copy with certificate – 500 yen per certificate
Apart from the above actual cost, fees for acquisition and translation will be added.
Feel free to contact us if you are interested in finding out more.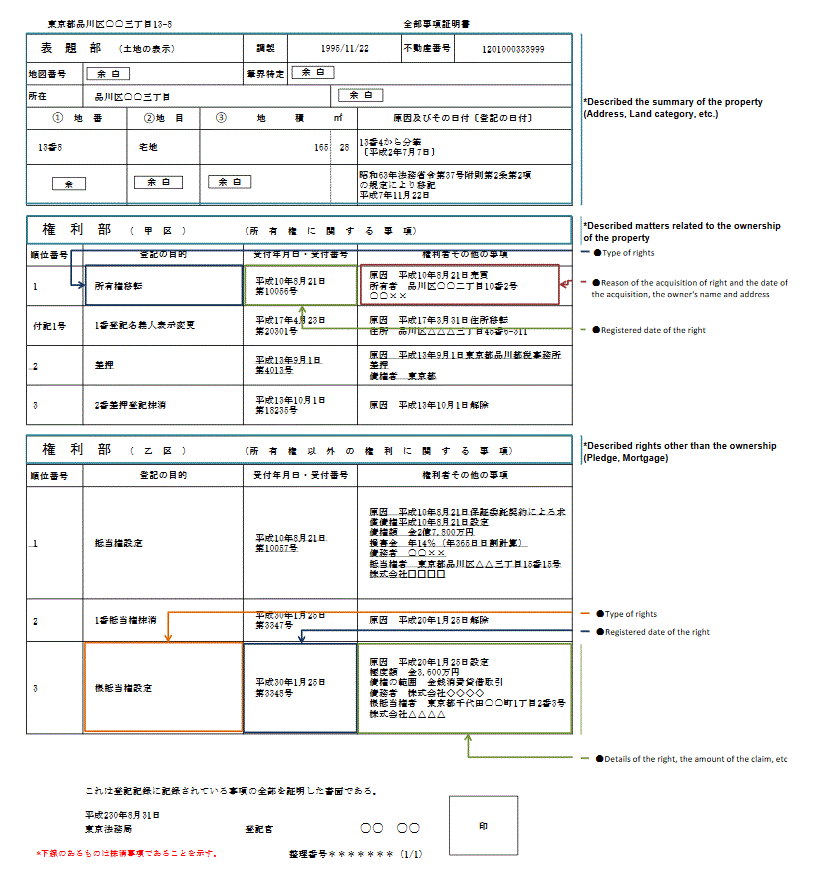 Click above image, you can see details. (Open by PDF version.)
People who read this article also may have interested in;
Niseko, one of the most remarkable city in Japan