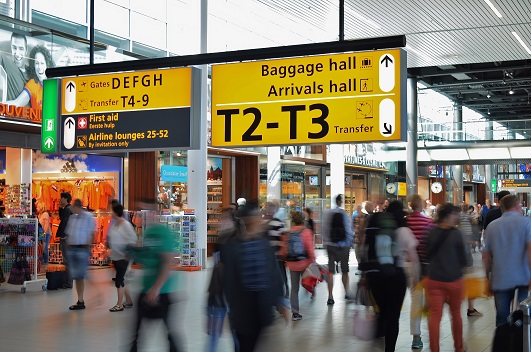 For the first time since 1992 Japan has introduced a new tax. This is called the international tourist tax and is set at 1,000 yen per passenger. It is calculated to bring in about 50 billion yen (~$500 million USD) in tax revenue per year. So how will this tax money be used?
On the Japan National Tourism Organization's (JNTO) website, the agency says the tax will "expand and enhance Japan's tourist infrastructure in an effort to make Japan the top tourist destination".
In more detail, the new income source will be used to install facial recognition systems at ports of entry for smoother immigration procedures. It will also promote the use of multilingual information boards and introduce cashless payment devices for public transportation.
The government of Japan claims to want to get 40 million visitors by 2020. Some skeptics then say that a departure tax would counter effect the effort, leading to a reduction of up to 7 million per year, according to the International Air Transport Association.
The Japanese government, however, says that the tax is needed to "create a more comfortable, stress-free tourist environment, improve access to information about a wide variety of attractions of Japan, (and) develop tourist resources taking advantage of the unique cultural and natural assets of respective regions."
Travelers leaving Japan within 24 hours of their transit and children under 2 years old will not have to pay the departure tax.
Will the so-called "sayonara tax" be positive or negative in the long run? Time will tell.