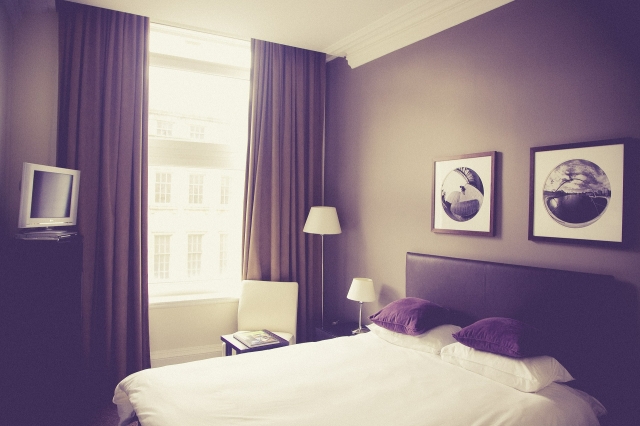 The Hotel Business Act defines three types of Hotel Business: the business of operating an inn or hotel, the business of operating a common lodging house, and the business of operating a boarding house.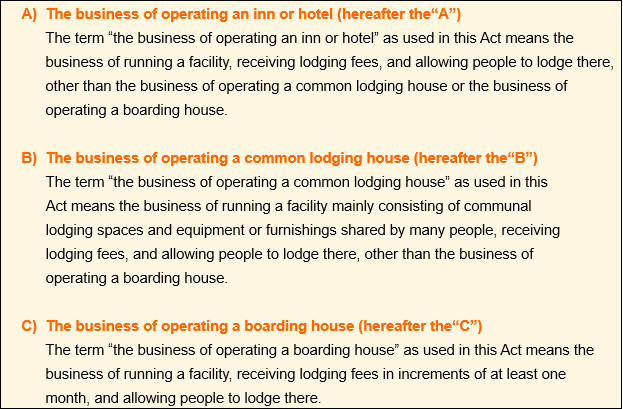 The Private Lodging Businesses, "Minpaku" in Japanese, that is using a house, condominium, office building, etc. needs to obtain permission of either (A) or (B) above. It is more common to obtain permission of (B) since there is an installation obligation of front counter in (A) (refer to the Figure 1). Facilities up to 4 rooms that do not meet the criteria of (A), or facilities with bunk beds should be categorized as (B). In addition, facilities such as guest houses, pensions, training camp centers, or capsule hotels are also included in (B). Even in the case of (C), it is necessary to obtain permission by a local governor.
■Figure 1: Equipment construction standards of (B) and (A) above
Obtaining permission has become easier since the standards for total floor area required for guest rooms in a common lodging house have been revised in April, 2016.